ABI St David 2013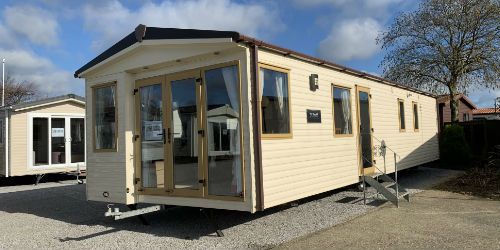 Our pre-owned ABI St David is a superb 3 bedroom holiday home with a choice of plots dependent on personal preference.
Holiday home package price £31,995 (includes VAT, siting, connections and two 47KG gas bottles) AND FOR FIRST TIME BUYERS - THERE IS NO PARK FEE TO PAY UNTIL 2021.
Finance available please enquire.
Features include:-
38' x 12'
3 bedrooms
Double glazing
Central heating
Front opening patio doors
Large seating area
Integrated fridge freezer
Good size bedrooms
Family shower room