Residential Specification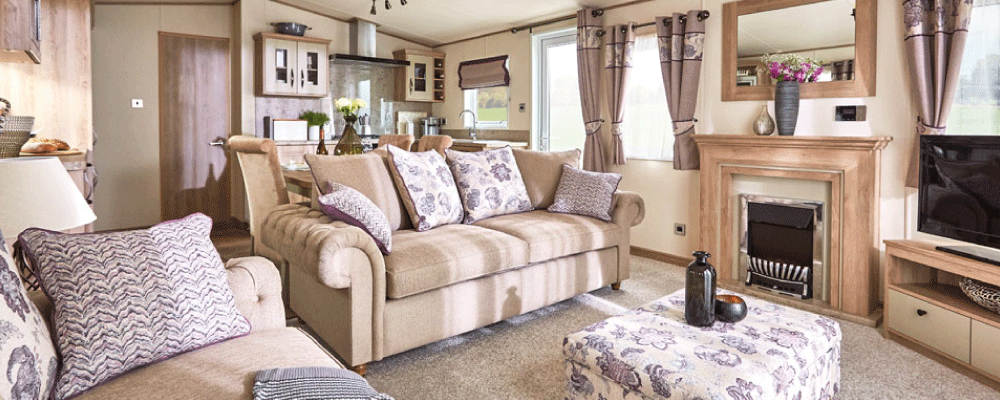 Residential Specification Holiday Homes for Sale

Residential Specification holiday homes allow owners to very comfortably holiday whenever they choose even in the UK's coldest winter months.

British Standard BS 3632 defines the manufacturing specification in terms of safety, acoustic and thermal insulation, construction and durability:-
Insulation
Significant improvements in energy efficiency, keeping homes warmer in Winter and cooler in Summer. The improvement equates to BS 3632 having at least 2 to 3 times more insulation than standard EN 1647 holiday homes.
Acoustic performance
Provides far less 'noise pollution' on the park and greater privacy for owners. The BS 3632 requires a very high level of acoustic barrier and stringent laboratory testing is undertaken to pass the regulations, whereas the standard EN1647 holiday homes do not require any acoustic value to pass.
Heating performance
Results in a more efficient and higher capacity heating output. BS 3632 requires that 'A' rated heating and water systems are installed which are capable of raising the temperature in rooms to a certain level.
Appliances and Lighting
Greater energy efficiency - BS 3632 requires that only 'A' rated appliances are installed and extensive use of LED lighting is used, rather than traditional lighting which uses over 5 times more electricity.

Air quality
Ventilation requirements for BS 3632 are closer to those in 'bricks and mortar' which differs from the standard EN 1647 holiday homes.
Please click on the individual boxes below to view photos and specification details of our Residential Specification lodges and statics.

If you have a Residential Specification model in mind that we don't currently have in stock, please let us know and we will endeavour to source it for you.